Algeria TM Centre - Contact Details
Email
Telephone: +213 555 17 02 61
Centre Chairman: Atmane Kouider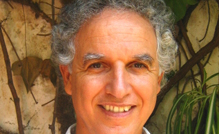 Professeur local – Atmane Kouider
Atmane graduated as a Civil Engineer. He has taught Transcendental Meditation to thousands of people from all walks of life and all backgrounds in different part of the world. He introduced the TM technique in Algeria in 1977.
Atmane said: "Tout être humain, en tout lieu devrait avoir la chance d'apprendre la Méditation Transcendantale".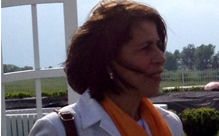 Professeur local - Aisha Bouzidi
Aisha has been a teacher for 3 years. She has a Masters degree in Urban Sociology and has a long experienceas a Human Ressources and Urban Sociology consultant in Algeria and for the European Union. She is currently preparing a Doctorate degree on Urban Sociology. She says: "The most rewarding experience is to see a person walk in with a frown and come out with a grin. This is the experience of teaching TM.".
For those already practising Transcendental Meditation
MEDITATORS' MEETINGS: Are held regularly at the centre - please contact us for full schedule.
PERSONAL CHECKING: To refresh your practice and receive more guidance on your TM technique, these one-to-one 30 minute sessions are available by appointment.
REFRESHER COURSES: If you would like to refresh your practice and understanding of Transcendental Meditation, why not sit in again on a course of instruction. Phone or email for details.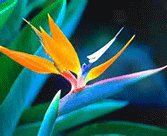 Abdelhak .E – Assistant commercial:
«Je peux établir un parallèle entre ma vie antérieure à la MT et ma vie actuelle. Ma perception de la vie et des choses a complètement changé. Avant je consommais de l'alcool ; je suis devenu sobre et ma spiritualité a augmenté. J'étais négatif, sceptique ; je suis devenu très positif et optimiste. J'étais anticonformiste, célibataire endurci et l'idée du mariage ne m'effleurait pas l'esprit ; j'ai fondé un foyer et j'ai maintenant une famille. La MT a transformé ma vie. »